Where's The Beach?
You can easily walk to this beach at the end of Baxter Avenue, it is under 1 mile. This is walk-on beach, there is no parking.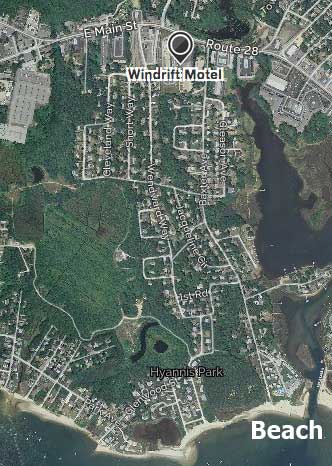 There are many more beaches within easy driving distance. One of the closest and most popular is Sea Gull Beach, here in West Yarmouth. This is a town of Yarmouth beach with facilities in season, there is a daily charge for parking. See the map below.
Even the Cape Cod National Seashore is only about a 30 minute drive. It is definitely worth the trip, but leave early on a hot summer day.
See our complete Cape Cod Beach Guide here, with maps and directions to all beaches from the Windrift Motel. When you open up the attractions map choose BEACHES in the Attractions menu.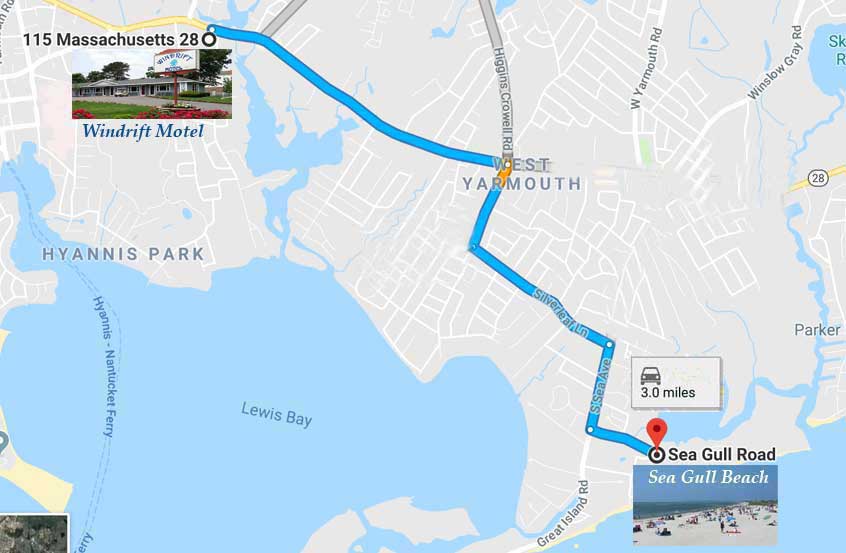 Yarmouth Cape Cod Motel Near Beaches Location